I all ready posted an embossing card for another challenge but I loved doing the technique so much I decided to make another for this embossing challenge.
This time I made a base card from water color paper.
Next I soaked the front piece and used Distress Ink to color it using a large brush then let it dry.
I also picked up water on another brush and tapped it on my finger to make sprinkles on the front piece.
When the front piece was totally dry I ran the it
through the BigKick in a Sizzix embossing folder.
Again I colored the embossed area with my Faber Castell chalk pencils and smoothed out the chalk with my paper stumps.
Hint: For those of you who don't know what a paper stump looks like, here it is...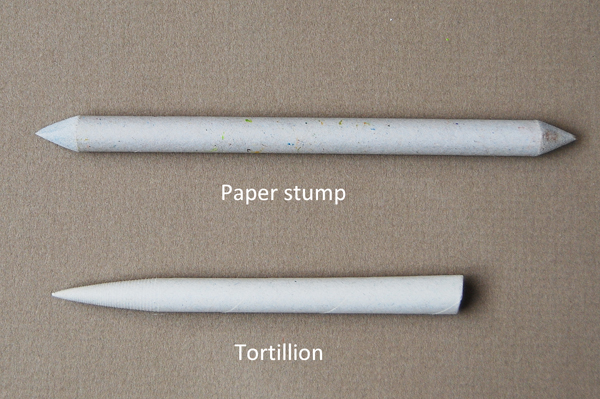 Finally I glued the front piece to the base card.